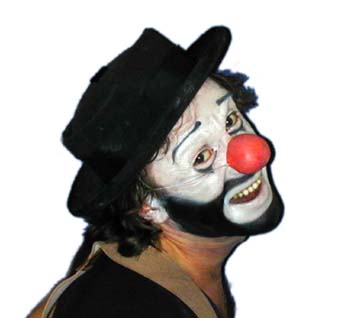 Pittsburgh
- University of Pittsburgh Athletic Director, Jeff Long, announced a new corporate partnership for the school's Athletic Department. A hastily called press conference was set for 8:47am today at the Starbucks on Forbes Avenue. Long stated, "I've come here to do two things: 1.) pay too much for crappy coffee and 2.) announce the athletic department's engagement with a great American organization."
Long then proceeded to butt in line in front of an old woman and harass the young barista. Afterwards, he continued, "We have decided to team up with the good people at Ringling Brothers and Barnum and Bailey Circus."
After scoffing at a hippie in his Birkenstocks, Long ripped off his shirt and jumped on the couch. "This Athletic Department has been trying it's best to act like clowns for quite awhile. We've done a great job but we need the experts. That's why we're bringing in Bozo, Mr. Hobo, and all their friends to teach us how to truly become elite in the area of jackassery."
Long closed the press conference by urinating in the pitcher of cream and whipping day old scones at street pedestrians.