Coach

Cav's

Playbook Revealed!
Our Sources down at the
UPMC
Sports Complex were able to get a copy of Matt
Cavanaugh's
playbook. They were "shocked"...to say the least. Hell, we were too. Below is a copy of Matt
Cavanaugh's
playbook: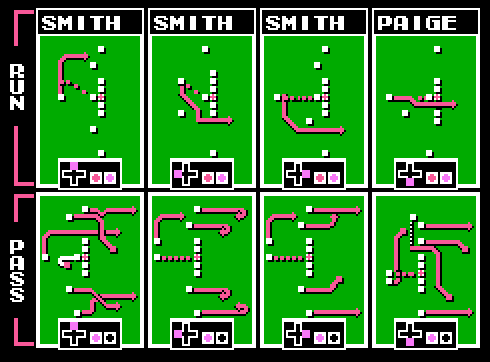 Our sources found printouts of plays from
Tecmo
Super Bowl in Matt's play book. We are still wondering if this is the actual playbook because some of these plays are more daring than what Matt would call.
Players Awards



Player of the game:
Quarterback Bill
Stull
.
Stull
was heroic in his performance against Bowling Green. He managed around 260 yards on 29/51 passing behind an offensive line that had more gaping holes than a hooker on a busy night. He also did this in an offense that likes to throw five yard passes.
Milk Carton Player of the game:
Elijah Fields and Greg Cross. While Dom
Decicco
was being bullied by Bowling Green's offense, Elijah was on the bench. There were reports that Fields would be "utilized" more. Elijah was utilized by most likely handing out
gatorade
to the players. Greg Cross was never used as well. His ability to throw accurately has been questioned, but at least they could have used his feet in some situations.
Honorable Mention: Lucas Nix and Jonathan Baldwin. While Joe Thomas was doing his best impressing of Tony
Mandarich
, he was on the bench as well. Baldwin wasn't used a whole lot and probably would have been a better option than
Oderick
Turner.
Oderick
will most likely catch a touchdown pass next week when Pitt is down late by three touchdowns and will tell the remaining 15 students in attendance to be quiet.
Fans of the game: The student section. They came out in good numbers for this game. Students showing up usually seems to be an issue, but you can now see why they don't show up. Most of them have to deal with this their whole time at Pitt. This comedy show cut into their drinking time at Garage Door Saloon,
Hemingways
, Peter's Pub, or at some house on Atwood.
If they wanted to see something like this, they would have stayed at home and watched freshmen try their first keg stands.
Positives from the Game
Here are some positive items from the game:
1. Pitt was up 14-0
2.
Larod
Stephens played well.
3.
Ribfest
was in town
4. Free Chick-
Fil
-A sandwiches
5. The Gyro Stand makes good gyros.
6. Pitt Band's
Bon
Jovi
performance
7. The women on the dance team
8. The coeds looked pretty good.
9. Some fans saved money on their travel expenses for the season.
10. Pitt's Big East record is still 0-0.